Harnessing Cutting-Edge Spatial Technologies for Improved Immuno-Oncology Treatment
Welcome to the 2nd Spatial Biology for Immuno-Oncology Summit
Building Gold Standard Methodologies for Spatial Biology to Enhance Clinical Trials, Biomarker Discovery, and TME Understanding, for Improved Immuno-Oncology Disease Treatment and Drug Target Identification
The 2nd Spatial Biology for Immuno-Oncology Summit returns at this opportune moment to explore current methods to harness the potential of spatial technologies, paving the way for transformative breakthroughs in immuno-oncology research and treatment.
In the past six months, rapid advancements in spatial transcriptomics and its applications in immuno-oncology, along with notable M&A activity, have reshaped the landscape. With numerous acquisitions and collaborations between service providers strategic partnerships underscore the industry's commitment to spatial biology.
Researchers are leveraging these technologies to better understand the tumor microenvironment, tumor interactions with various cell types and the immune system, identify new biomarkers, predict disease progression, and assess therapy response. The integration of computational analysis with spatial biology data has led to more sophisticated insights, attracting increased interest and investment from pharmaceutical companies. This event stands as the premier platform exclusively focused on spatial profiling technology in immuno-oncology, offering practical implementation strategies and featuring drug developer case studies.
World-Class Speaker Faculty Includes: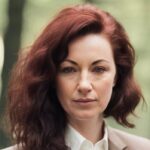 Principal Scientist
Takeda Pharmaceutical Co. Ltd.
President Medical & Scientific Affairs
Calidi Biotherapeutics
Executive Director - Research Pathology & Pathologist
Gilead
Director - Translational Oncology Lead
Pfizer
Scientist, Molecular Pathology
Johnson & Johnson Innovative Medicine
Principle Scientist
Recursion Pharmaceuticals
Previously Attending Companies Include: